Allseating | Award-winning Seating Solutions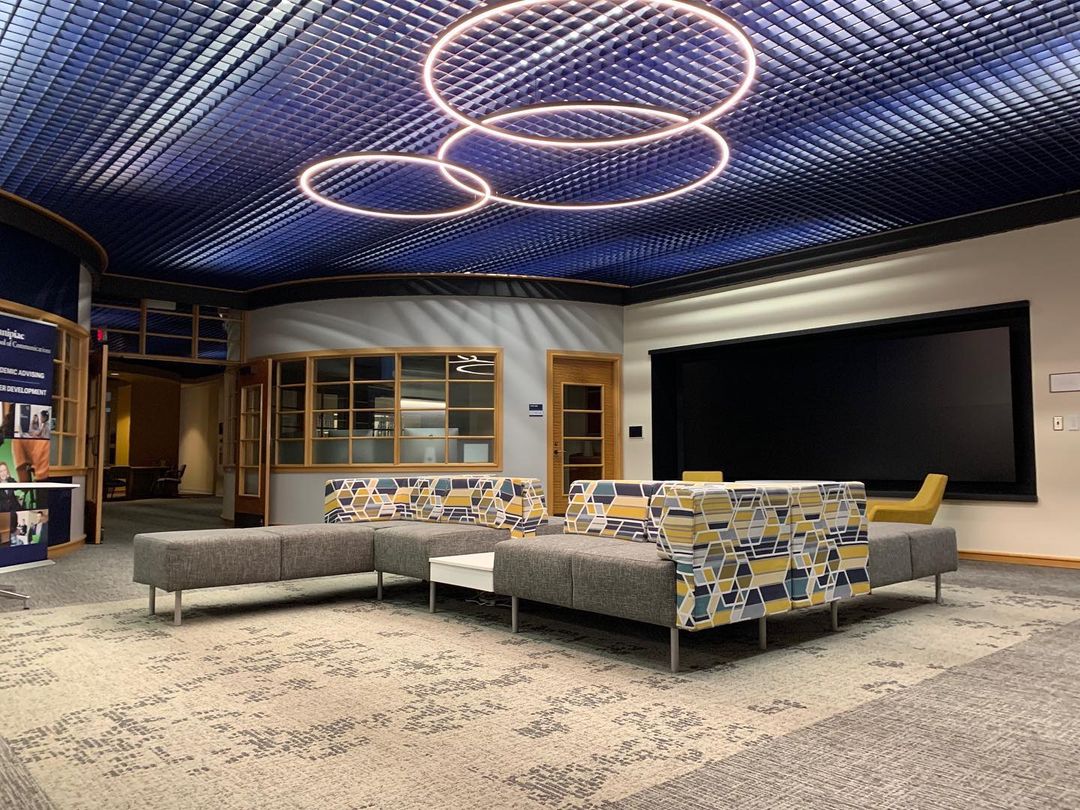 For over 30 years, Allseating has designed and manufactured a diverse range of award-winning seating solutions to support workers anytime, anyplace, and anywhere. From task chairs to side chairs, lounge seating to healthcare seating – each piece is designed to consider comfort, versatility, empathy, and ergonomics. Check out this blog post to learn more about Allseating products
Allseating was founded in 1982 by a group of engineers with a passion for ergonomics and comfort and is located in Canada. Today, Allseating is still committed to creating ergonomic seating solutions that improve the workplace experience for all.
Compared to its beginnings in 1982, the modern workplace is almost unrecognizable. The company's mission is to design and build the most comfortable seating possible to empower clients to perform at their best. They take a holistic approach to seating, considering the needs of the individual, the business work environment, and the type of seating required for the task at hand.
Allseating believes that seating is more than just a chair; it's an experience and value. The value is to create premium seating solutions that allow people to do what they love, whether that's working, learning, or relaxing.
Products for the following markets:
What makes Allseating one of our favorite vendors?
Allseating is part of the short list of vendors that we really enjoy working with and represent their products because they offer excellent value to our customers at a great price point. We constantly specify their products for individuals looking for the most ergonomic task chair whether it is for their office or home office and stay within a medium price range. They are the only manufacture that makes a specialized executive chair for people with back problems called the Therapod Extra Highback Therapist. Another reason why we like working with them is their wide range of customization that we can do for each individual product. From the mechanism, arms, and features to mesh colors and textiles. Allseating really lets you personalize each of their products to stay on brand.
We highly recommend checking out Allseating's diverse range of seating solutions for your office needs.
Our Top 5 Favorite Seating Products from Allseating
The following office chairs are our favorite products from Allseating.
Allseating | You Task Chair
The You chair by Allseating quickly became our number one task chair by both customer that need an ergonomic office chair for their home office and for a business setting. In our showroom we have multiple variations for this chair: Regular version, high-back version, You with headrest, petite version, and high-end version. Like most of our other vendors, there is a wide selection for mesh colors and textiles including vinyl and leather to personalize a chair that will last for at least 12 years per the warranty.
With its sleek design profile, elastomeric mesh, and U-shaped frame, You boasts of an innovative back suspension system that conforms to the shape of the user's back and provides the full support needed. Like sitting on a thera-ball, the You chair's unique back design lifts the user engaging the core muscles, elongating the spine, and encouraging proper posture.
Recently Allseating added a headrest option to You Task Chair which provides additional ergonomic support and comfort for users who spend long hours sitting at their desks.
Here is a YouTube video to learn more: https://youtu.be/Vl9YO95Oa-4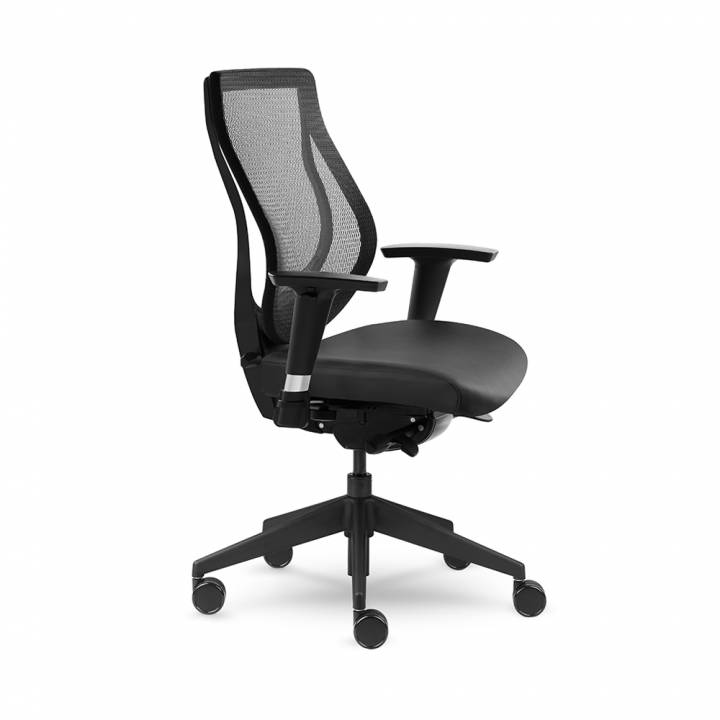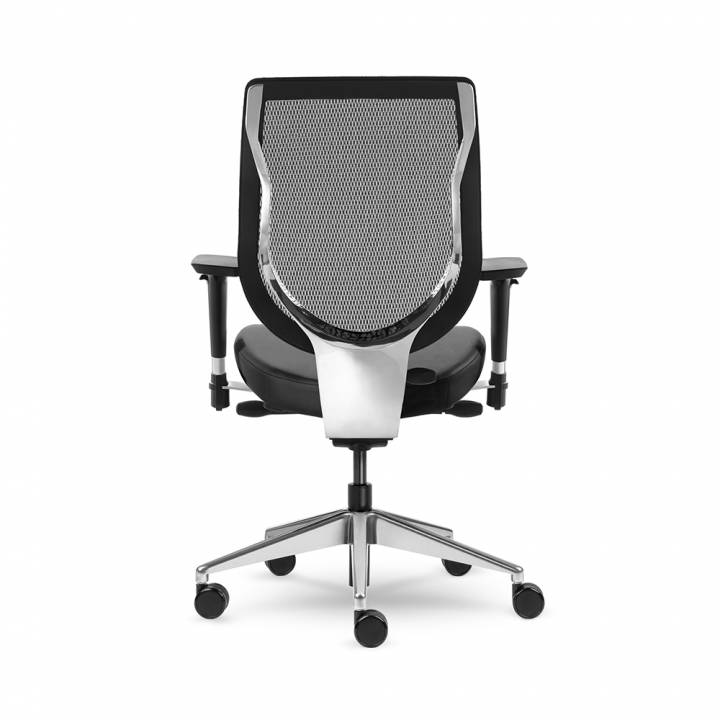 Allseating | You Too Task Chair
In an effort to make the You more affordable so You Too can experience amazing comfort and ergonomics while you work, the You Too was created. The main difference between the You and You Too is that the frame is made of nylon instead of aluminum, the back recline locks in 3 places vs 5 on the You, and the ratchet back is not standard but an upgrade.
The You Too's frame is available in black, birch, and gray and you still have the same access to mesh and textiles, high-back version, and headrest option, as the You.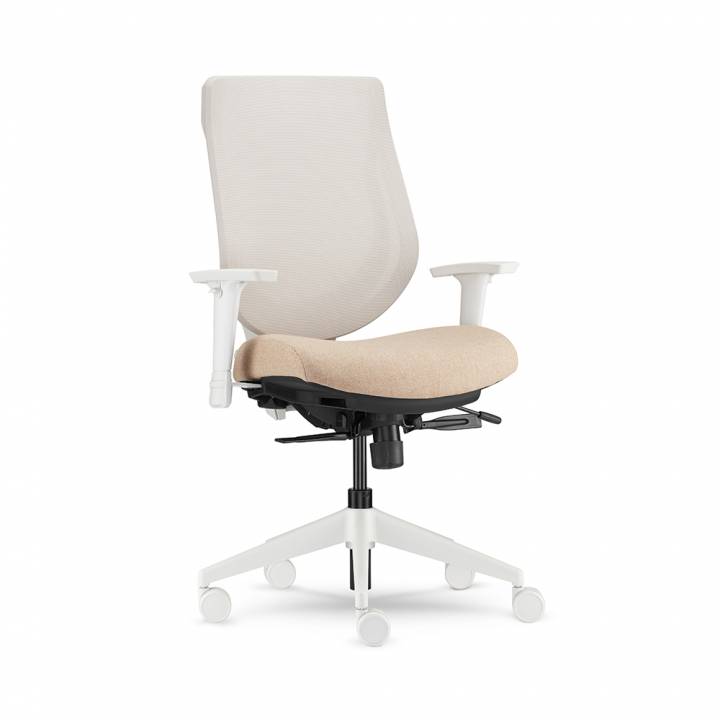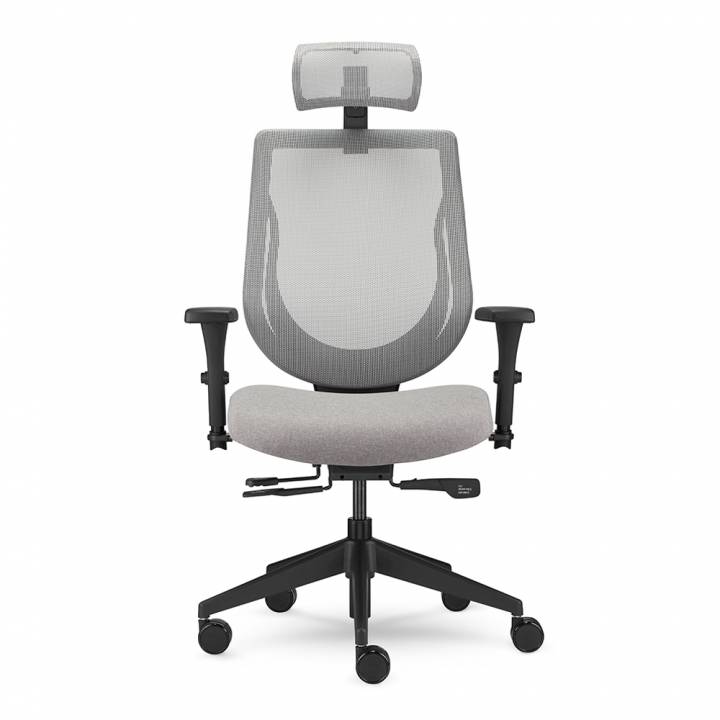 Allseating | Therapod Therapist Extra Highback
The Therapod Therapist Extra Highback is both a mouthful and a specialized office chair specifically for people with back problems, people who had back surgery, or someone who wants an executive looking chair with lots of adjustments and ergonomics for a comfortable seating.
The only seating system in the world offering fully adjustable back support, the Therapod Therapist Extra Highback supports every region of your back using body-specific strap adjustments. The net result is a comfortable fit superbly suited to your entire back.
Like other Allseating chairs, it features different options for arms, mechanism with forward tilt, textiles including leather and vinyl, and more. Available in two sizes: Highback and Extra Highback.
Available to try at our showroom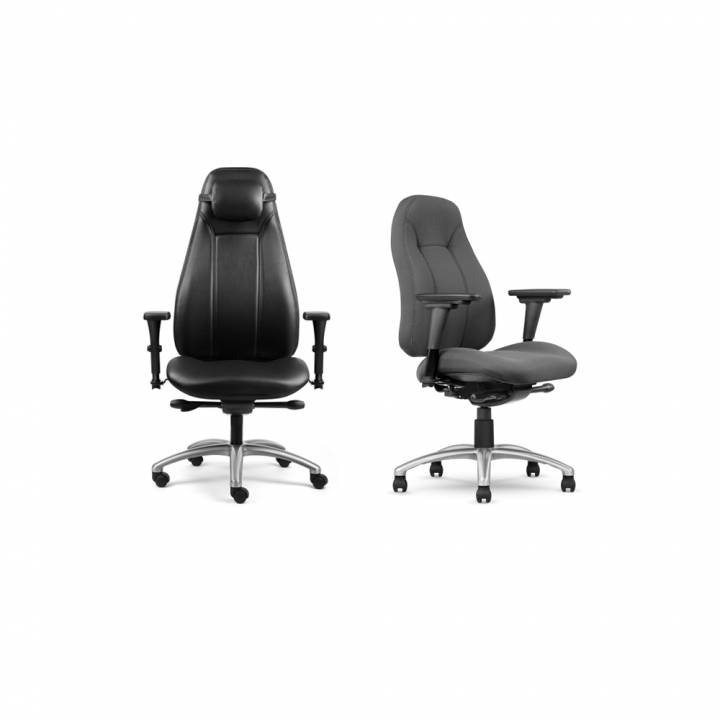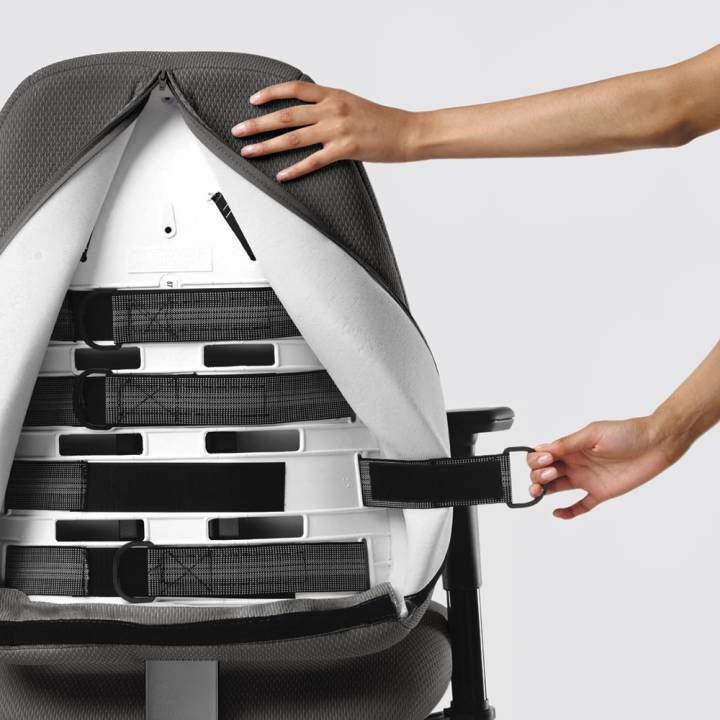 Allseating | Levo Task Chair
Home offices and business environments require superior ergonomic performance that's packaged stylishly, but affordably. Inspired by the Latin word levis, which means to "raise" or "lift", Levo features a proprietary 'hands-on' back adjustment system that provides lumbar support at 5 intervals.
Available in three frame colors: black, birch, and smoke, Levo features a Y-shaped back and three-point pivot system that dynamically supports your every move. The back upholstery is available in a standard mesh in 5 colors and lots of textile options.
Available to try at our showroom
Stylish, intuitive and affordable design. Allseating's latest seating solution is a customizable and comfortable task chair at a highly affordable price point that includes all the basic ergonomics including a seat slider, for businesses with many employees. To pay homage to Allseating's 40th anniversary, this task chair was envisioned by the company's CEO and Founder, Gary Neil, with the intention of celebrating the core values on which Allseating was built: stylish, intuitive, and affordable design.
Available to try at our showroom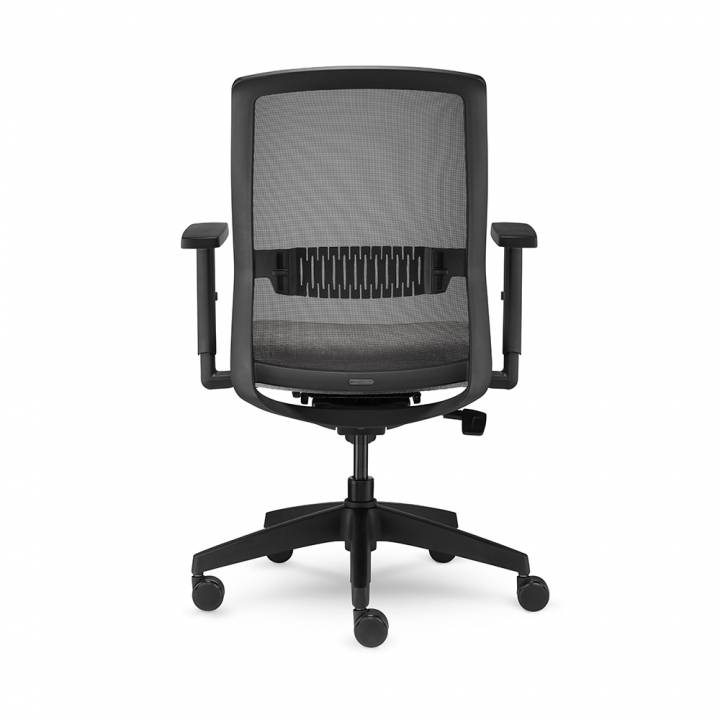 Does Allseating have new products for 2022?
Allseating released two new products this year: Prata Guest & Conference chair and Innate task chair.
Allseating | Prata Guest and Conference Chair
Meaning "To Speak" in Swedish, Prata boldly inspires conversation.
In collaboration with Carl Gustav Magnusson, Prata is a chair that balances both function and form through the use of traditional and modern design elements. Inspired by the conference room where chairs are seldom seen from the front and are tucked into the table, Prata makes a bold first impression, with an inviting yet commanding presence.
Available as a low back and midback version for both the guest chair and conference chair models.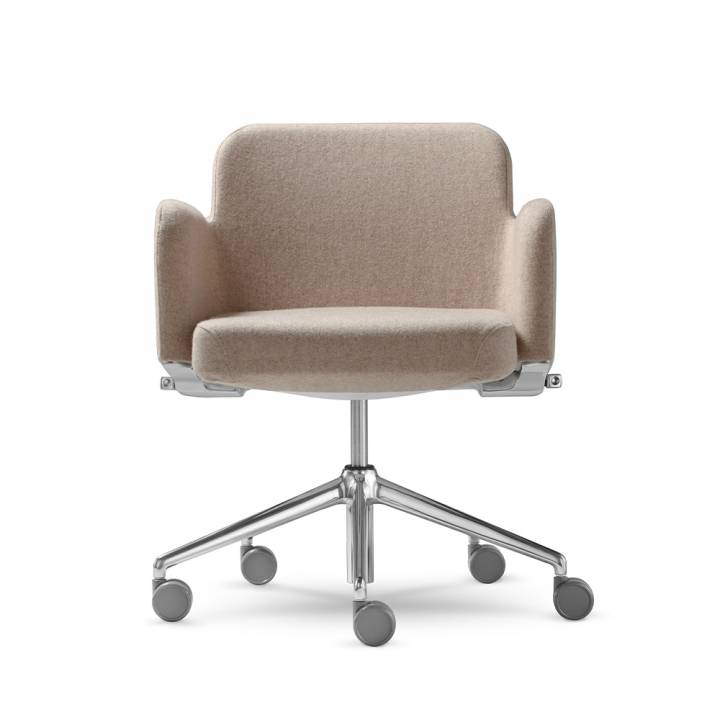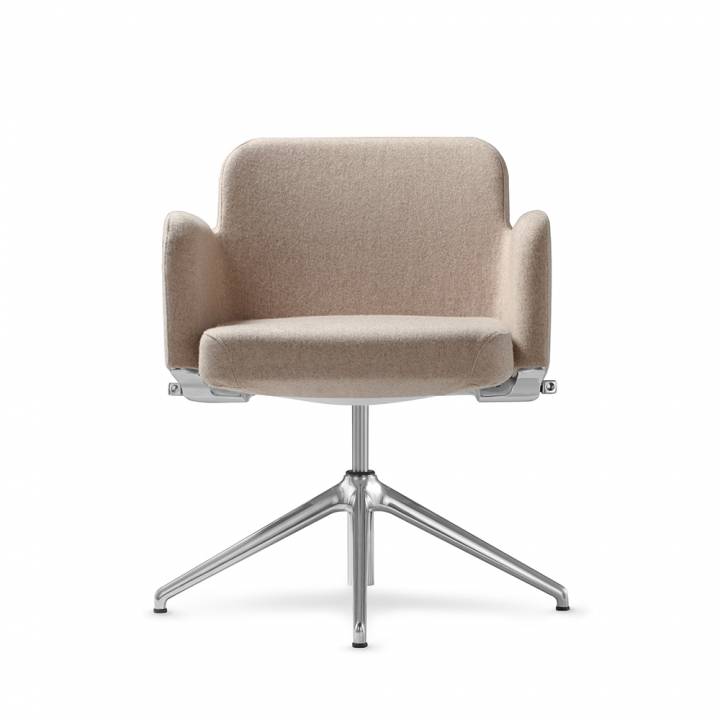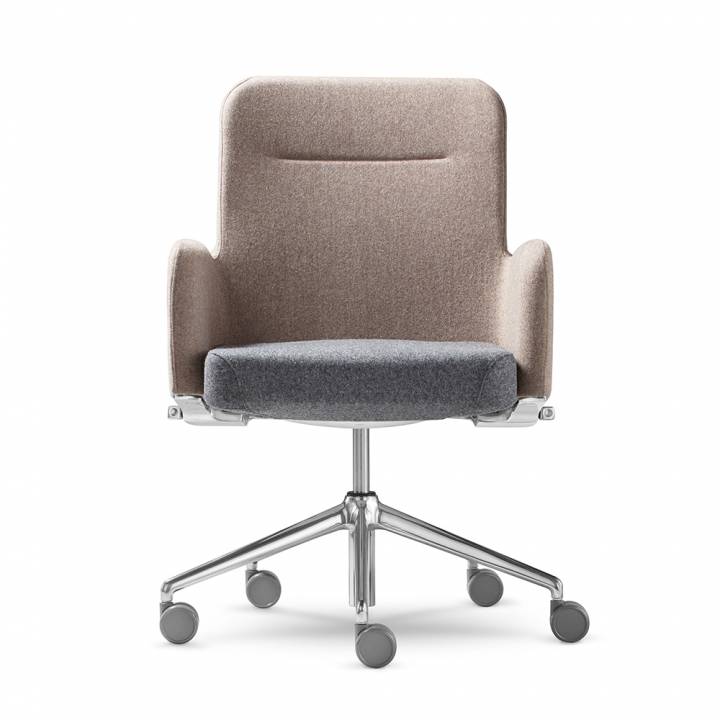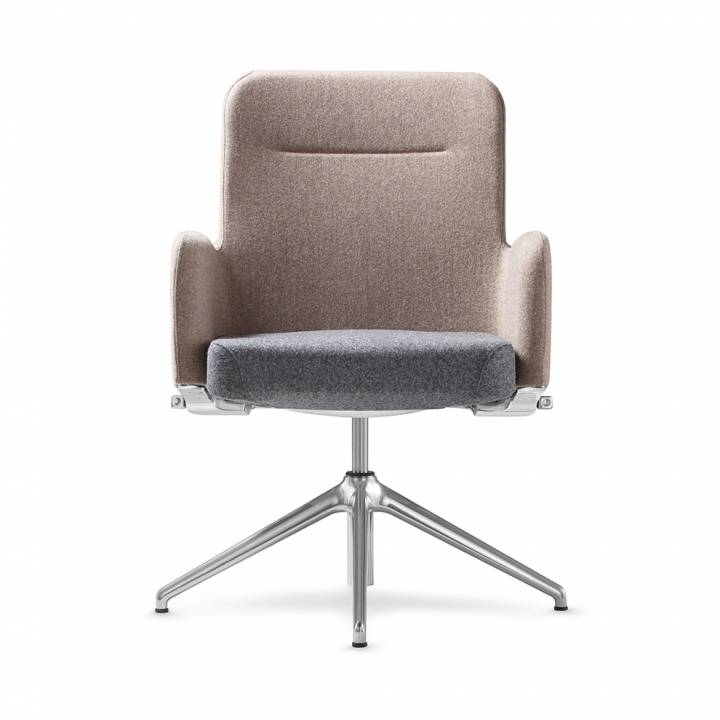 Allseating | Innate Task Chair
Many of our customers that come in looking for an office chair that is not "officy" for their home office, lean towards a conference chair which has clean lines and aesthetically pleasing but does not have the ergonomics to support use for 6+ hours .
Introducing Innate Task Chair, Inherently ergonomic and intuitively adjustable, Innate lives up to its namesake by providing intrinsic and superior all-day comfort. Innate's ergonomic-focused design resulting in a chair that is both functional and accessible for all working environments.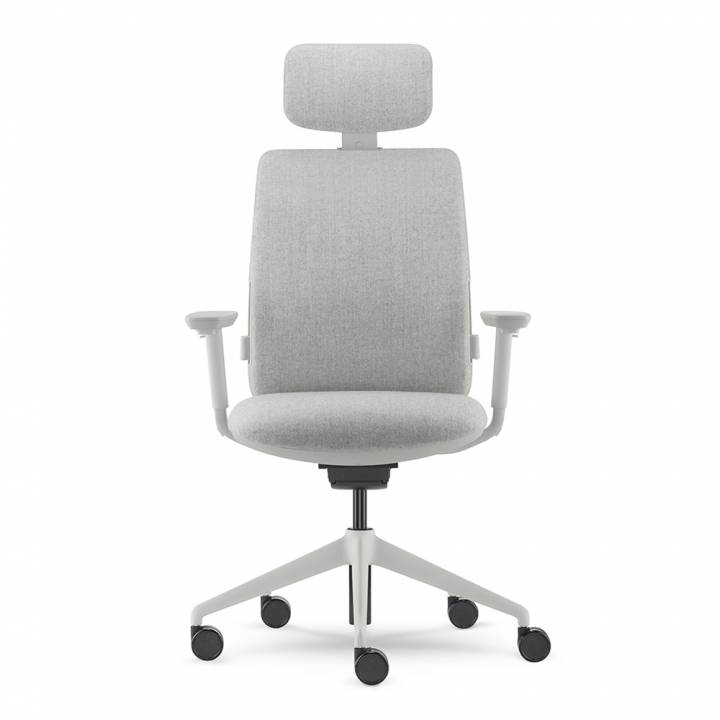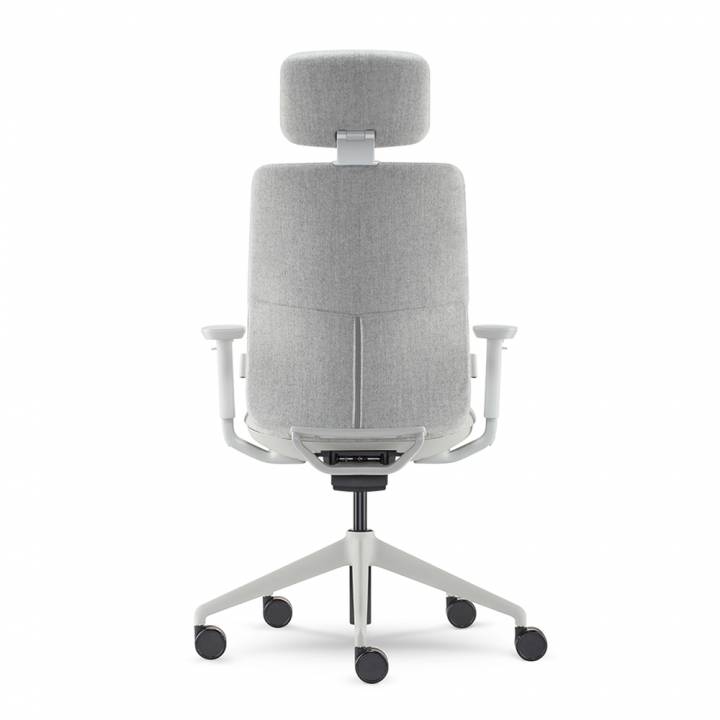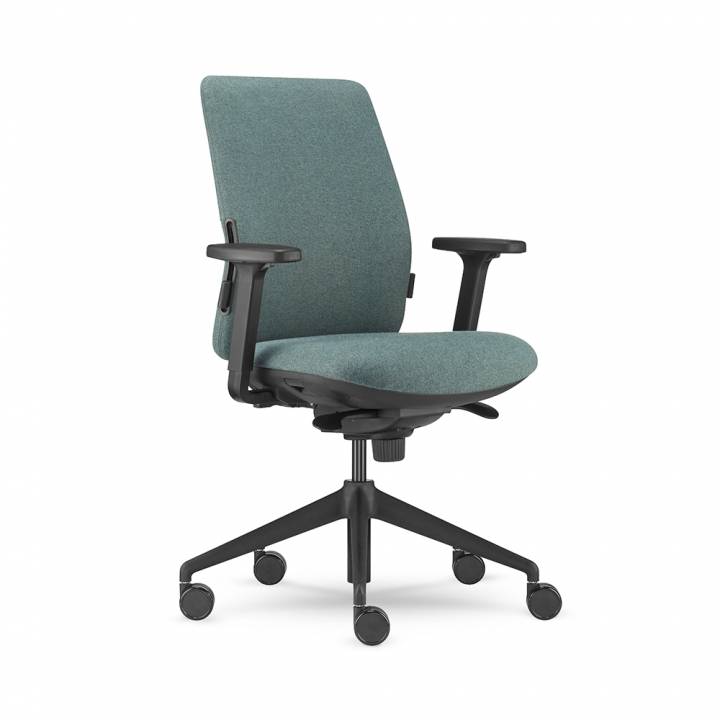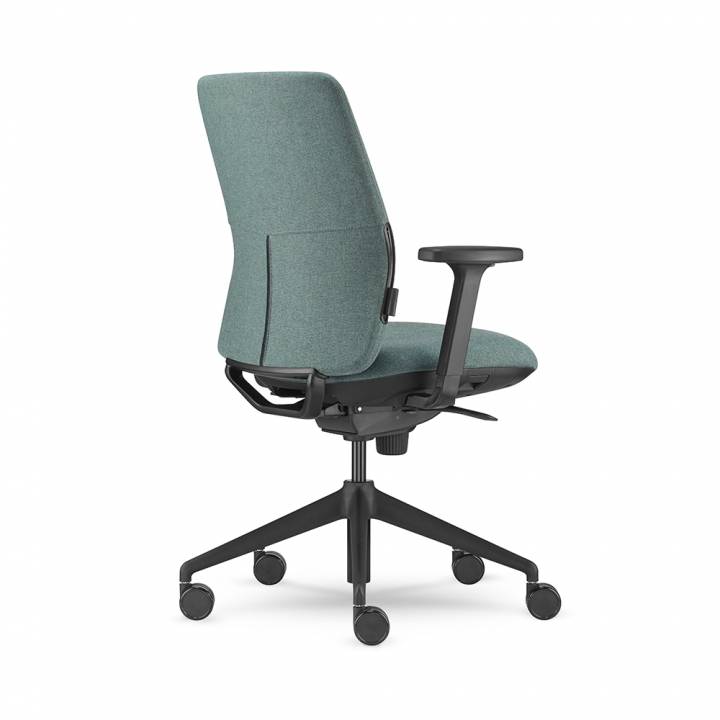 Los Angeles Office Furniture Store
We have a wide selection of office chairs and desks for both home office and commercial spaces.
Whether you are looking to furnish your office or home office, it is always  a good idea to consult with experts to walk you through all of your options. We offer two hours of free space planning and design services. Contact us and let us show you what your options are.