The Capas Table transforms itself visually from light and ethereal to solid and grounded, depending on how the viewer approaches the piece. Each Capas is created when a 1/4" sheet of solid aluminum, forming the table's surface, is seamlessly welded with curved sheets of aluminum to form the two legs of the table. Because of the nature of the curved forms and the ingenuity of its design, only two legs are needed for each table. Available in three heights and widths, Capas effortlessly forms a topographical landscape when the tables are nested. Because of the flexible nature of its design, these tables can also be utilized separately to become a solitary coffee table or supportive side table when needed within the interior application.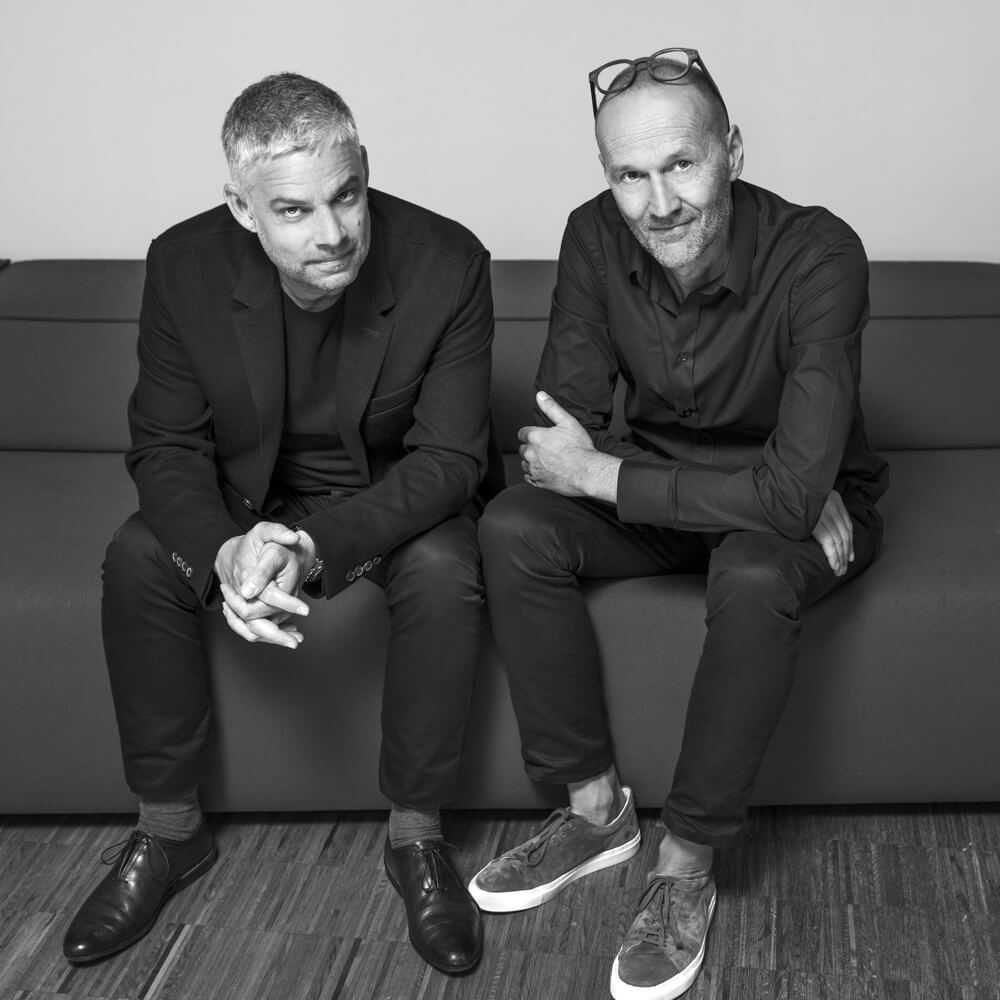 jehs+laub
STUTTGART, GERMANY
Markus Jehs and Jürgen Laub met each other during the academic studies of industrial design at the Hochschule für Gestaltung Schwaebisch Gmuend and became friends after an internship in New York in 1990. After they graduated in 1992 they set up jehs+laub in 1994.
From that time on they started to design furniture and lamps for Italian companies, such as Cassina, Ycami and Nemo. Year by year they expanded the cooperation with international brands like Thonet, Fritz Hansen, Belux, Renz, Stelton, Fambuena, Schoenbuch and Cor.